To place an order, mail the order form and payment to Hometown Threads or phone your order in by calling 440-779-6053 and asking for Allan. All prices include tax. A portion of the proceeds from each sale benefits SFSC.
Download the order form here. For a larger view of any item, click on the picture.
Add a name or line of text to any item for $3.25.
---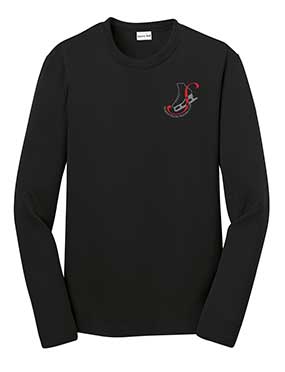 Item #3C
Wicking T-shirt
Black Long Sleeve
Embroidered or rhinestone logo left chest
$23.00
---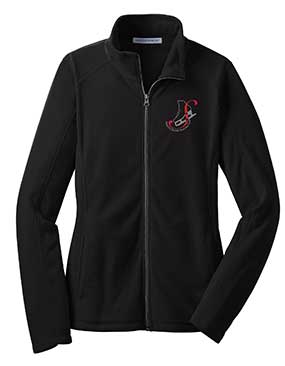 Item #4D
Micro-Fleece Jacket
Black, Women's Cut
Embroidered with club logo
$35.00
---
Item #5E
Embroidered 50″ x 60″ Fleece Blanket
Black with club logo on corner
$26.00
---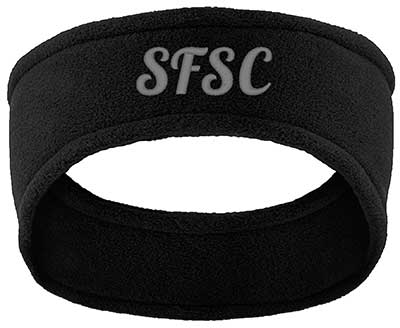 Item #6F
Embroidered Fleece headband
Black with SFSC on front
$15.50
---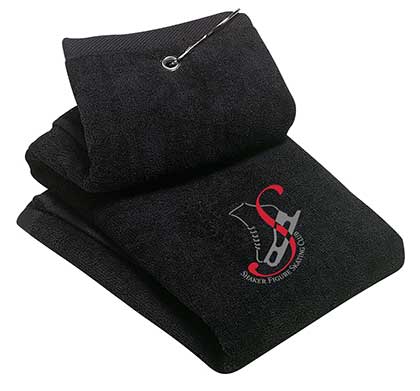 Item #7G
Embroidered 16″ x 26″ Towel
Black with club logo
$19.50
---