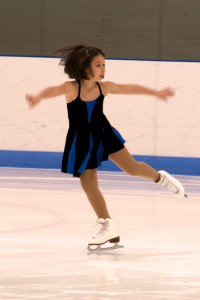 The Shaker Figure Skating Club offers test sessions on a regular basis. Test sessions are open to club members as well as skaters from other clubs. Non-members need permission to test from their home club. For your convenience, the USFS Standard Permission Form is available below.
Test registration is online through EntryEeze.  Test registration deadline is ten days before the test date.
To register for testing:
Go to:  http://www.entryeeze.com
Under "Membership/

Testing

" click "Find a 

Test

 Session"
Enter your zip code and maximum search distance
Click on "

Shaker

 Heights, OH"
Click on "Register for this Session"
Click on Existing Members "Access My Account" or "Register as a Non-Member"
Follow instructions on form

Standard Permission Form
Upcoming Test Sessions
We currently have the following test sessions scheduled:
*Monday, February 26, 2018*
*Tuesday, May 15, 2018*
If you have questions, please contact our Test Chair, Miki Graban, at mikilgraban@gmail.com.