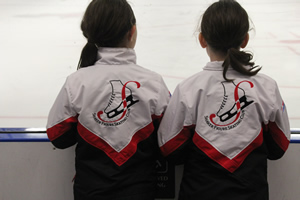 The Shaker Figure Skating Club welcomes new members at all levels of skater training. Our goal is to encourage participation in events that will enhance the skaters' skills and enjoyment of their activity.
Our member benefits include more affordable ice time, high quality professional group clinics in a broad range of advanced lesson skills, and opportunities to allow skaters to participate in shows and display their talent before audiences large and small.
Many of our members participate in the City of Shaker Heights' annual Spring Spectacular which draws full houses and provides glittering entertainment. Our annual Holiday Show is more intimate and relaxed and perfect fun for all of our members.
Our membership term runs from July 1 – June 30. A discounted membership fee is offered beginning in January of each year. For our 2017-2018 membership packet, please click here.  Please contact Debra Hollander, membership chair, for more information.
Our current contract is the 2017 fall contract (August 21-December 23, 2017). Spring contract will run January 8-June 2, 2018.  Please complete and return your spring ice contracts as soon as possible. Early registration contract incentives exist.  The deadline for priority is December 24, 2017. Contact Ice Administrator Angie Chapple-Wang with questions.