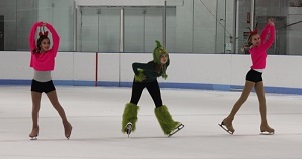 Each December, Shaker Figure Skating Club members are invited to participate in the Club's annual Holiday Show.   Skaters may perform solo, as a duet or trio or in a small group.   Skaters from the Club's Bronze Clinic typically open the show with a group program, which provides our beginning and pre-preliminary level skaters the opportunity to showcase the skills that they have learned in a group setting.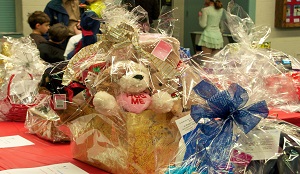 The Holiday Show is a relaxed, informal way to kick-off the holiday season. This year our show will be held on Saturday, December 9, 2017 from 4:45 – 6:45. We will hold a bake sale and a gift basket raffle during the show. There is no charge for admission to the show.
Contact Rochelle Paley for more information.